From our Dordogne Verte campsite visit the castles of Dordogne and Périgord
You have just booked your fully equipped mobile home at the La Dordogne verte*** campsite in Saint-Aulaye with kitchen integrated into the living room and private terrace. Your holidays as a couple, with family or friends in Périgord will be a unique opportunity to recharge your batteries in an idyllic natural setting and to visit towns of character, several of which are among the most beautiful villages in France. The Dordogne is a land associated with navigable rivers, green valleys, prehistoric caves, gastronomy, oenology, bastide towns and castles. Do these interest you? Travel back in time by visiting the castles located near our campsite with swimming pool in the Périgord Vert.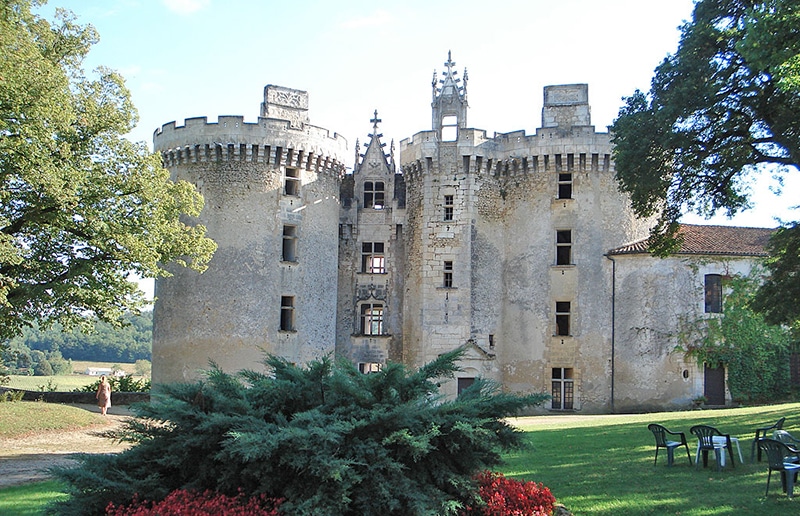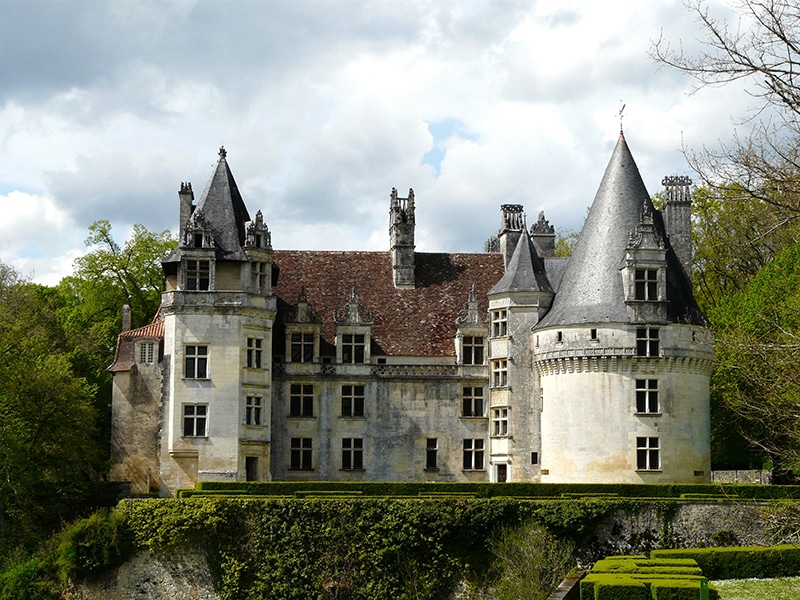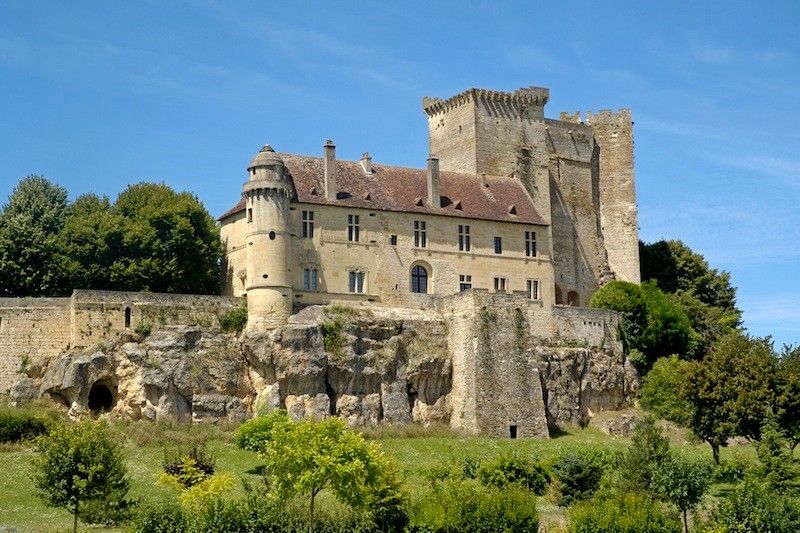 Castles of Jumilhac and Saint-Michel de Montaigne
Classified as a historical monument, the Château de Jumilhac is an old fortress restored during the Renaissance and in the 17th century. It is now a private property open to the public, a few minutes walk from the Saint-Pierre-ès-Liens church. The castle of Jumilhac, with its magical appearance, has been the location of several films. Its main building surmounted by turrets, its slate roofs and its French gardens are among its main attractions. 45 km south of the Saint-Aulaye La Dordogne Verte campsite, east of Libourne, the town of Saint-Michel-de-Montaigne rises between meadows and Bergerac vineyards. Guided tours of 45 minutes are offered to learn about the history of the castle and the Michel de Montaigne tower, and to interfere in the intimacy of the famous thinker.
The other remarkable castles near the campsite
Less than 10 minutes by car from your mobile home in Saint-Aulaye, the Charente is also dotted with very beautiful castles such as those of Chalais and Barbezieux-Saint-Hilaire. The latter, which mixes medieval and neo-Gothic elements, is characterized by its massive appearance. The town's tourist office has been set up there. Villebois-Lavalette castle, also in Charente, contains a Romanesque chapel. The commune of Bourdeilles in the Dordogne, watered by the Dronne, has a particular charm. It is surrounded by castles built on green and wooded hills, including a beautiful medieval fortress built in the 13th century.
The house of the Seneschal, the castle of Valade recognizable by its dovecote and the Renaissance pavilion adjoining the medieval fortress also deserve a special mention during your trip to Bourdeilles. Another castle to discover absolutely during your camping holiday in the Périgord Vert: that of Aubeterre-sur-Dronne, a town which belongs to the network of the most beautiful villages in France.