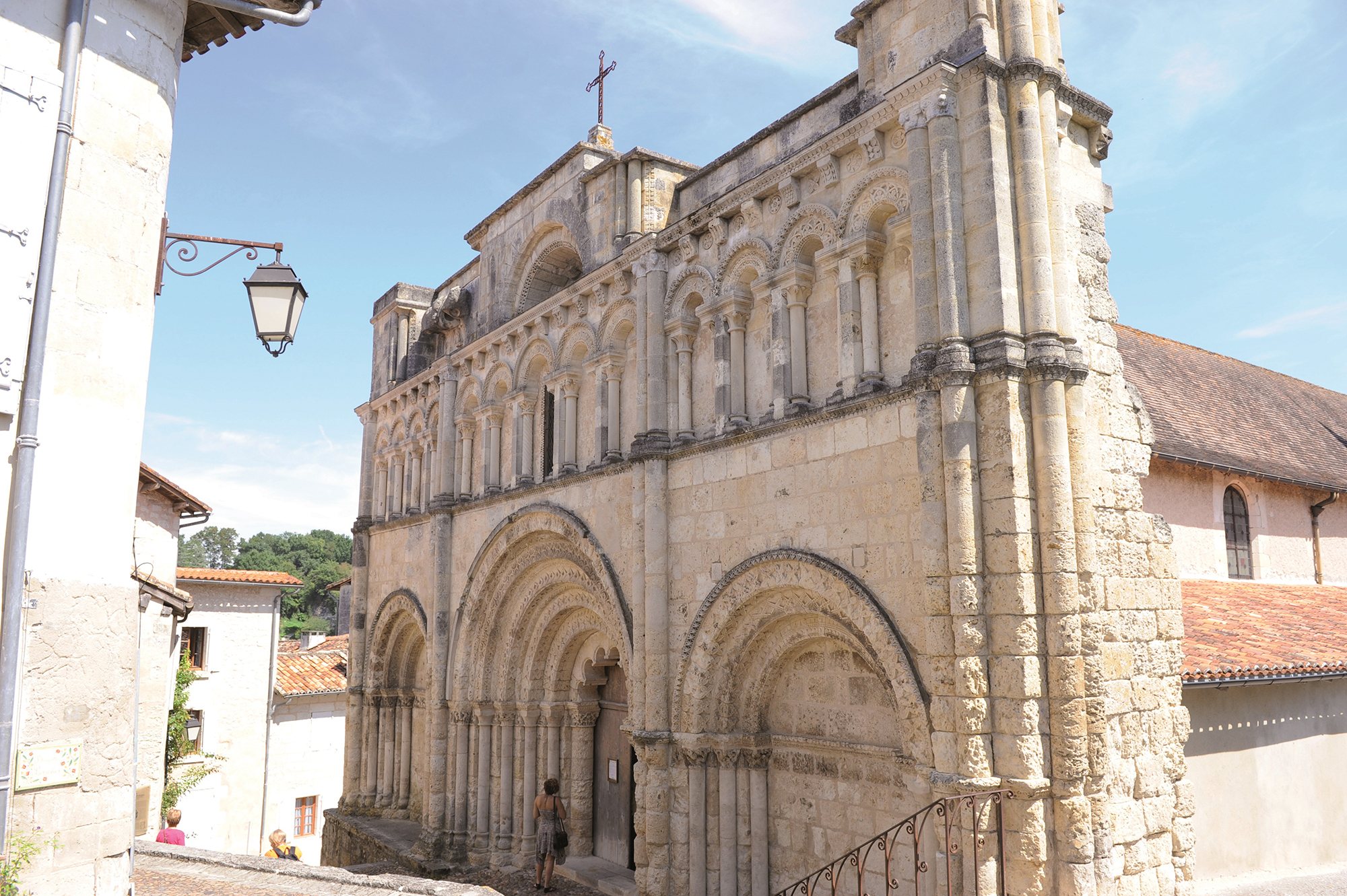 Vous souhaitez en savoir plus ?
Discover Aubeterre-sur-Dronne
Just 10 km from Saint-Aulaye and 45 km from Angoulême, discover Aubeterre-sur-Dronne.
Ranked among the most beautiful villages in France , Aubeterre-sur-Dronne dominates the Dronne river. Its maisonettes organized in an amphitheater have wooden balconies and set the tone for the village. Picturesque facades, a charming character… and an unusual monument.
Saint-Jean Monolithic Church in Aubeterre-sur-Dronne
Indeed, the monolithic church of Saint-Jean in Aubettere-sur-Dronne is an underground building dug into the rock by the Benedictines of the 12th century. This church is the largest troglodyte monument in Europe. Its vaults reach up to 20 meters in height. An architectural feat for the time and an essential site if you visit the surroundings.
Aubeterre-sur-Dronne, activities for everyone
In summer, the beach of Aubeterre-sur-Dronne will delight young and old. This pleasant sandy beach located below the village on the banks of the Dronne, will allow the whole family to swim or relax in the sun. Its canoe-kayak base will delight water sports enthusiasts and its landscaped shores allow you to indulge in fishing.
For lovers of hiking, mountain biking or horseback riding, discover the many trails starting from Aubeterre-sur-Dronne. The old road to Santiago de Compostela crosses the village and is now part of a tourist circuit .
Inquire at the reception of the Dordogne Verte campsite in Siant-Aulaye to discover all the points of interest in Aubeterre-su-Dronne.